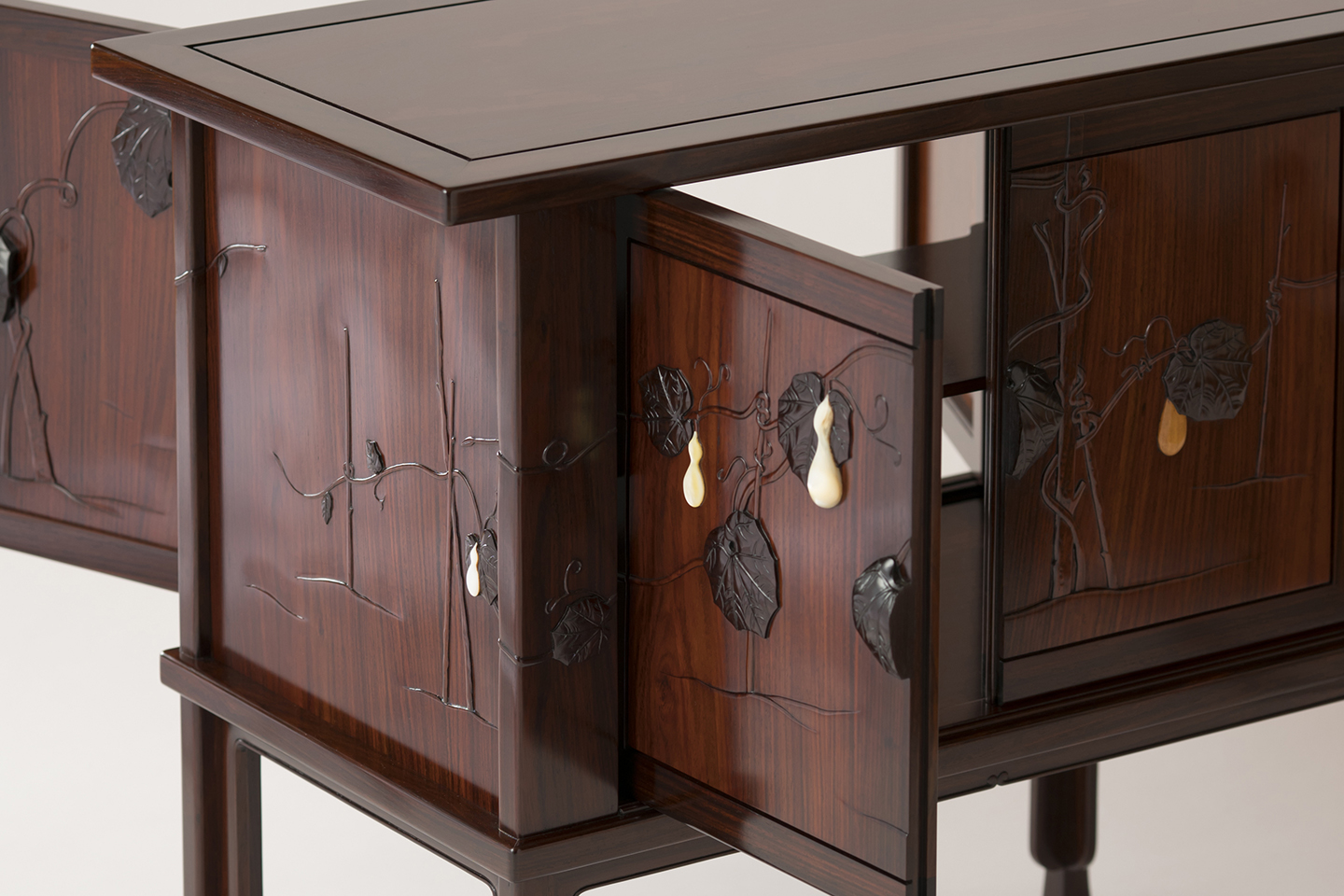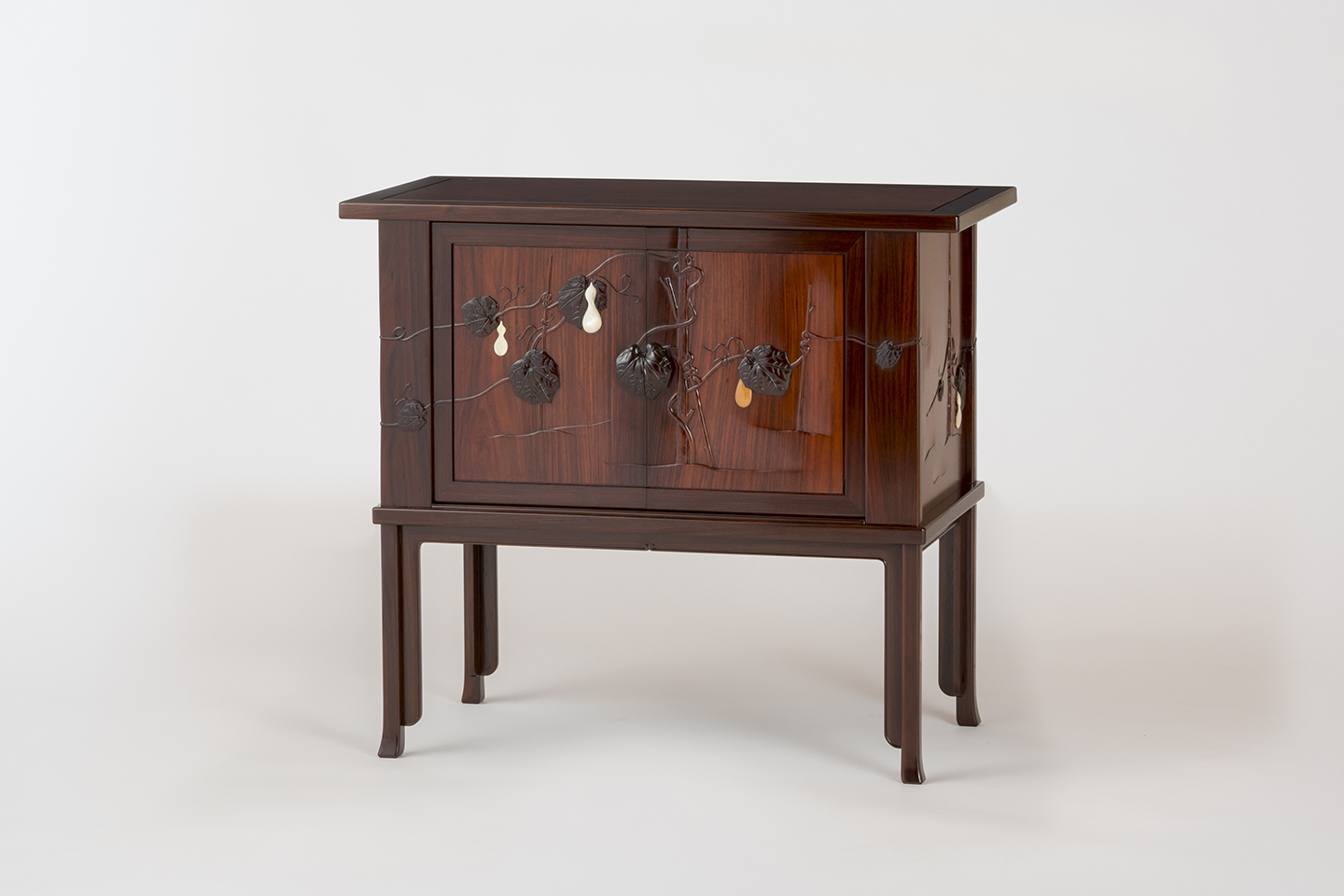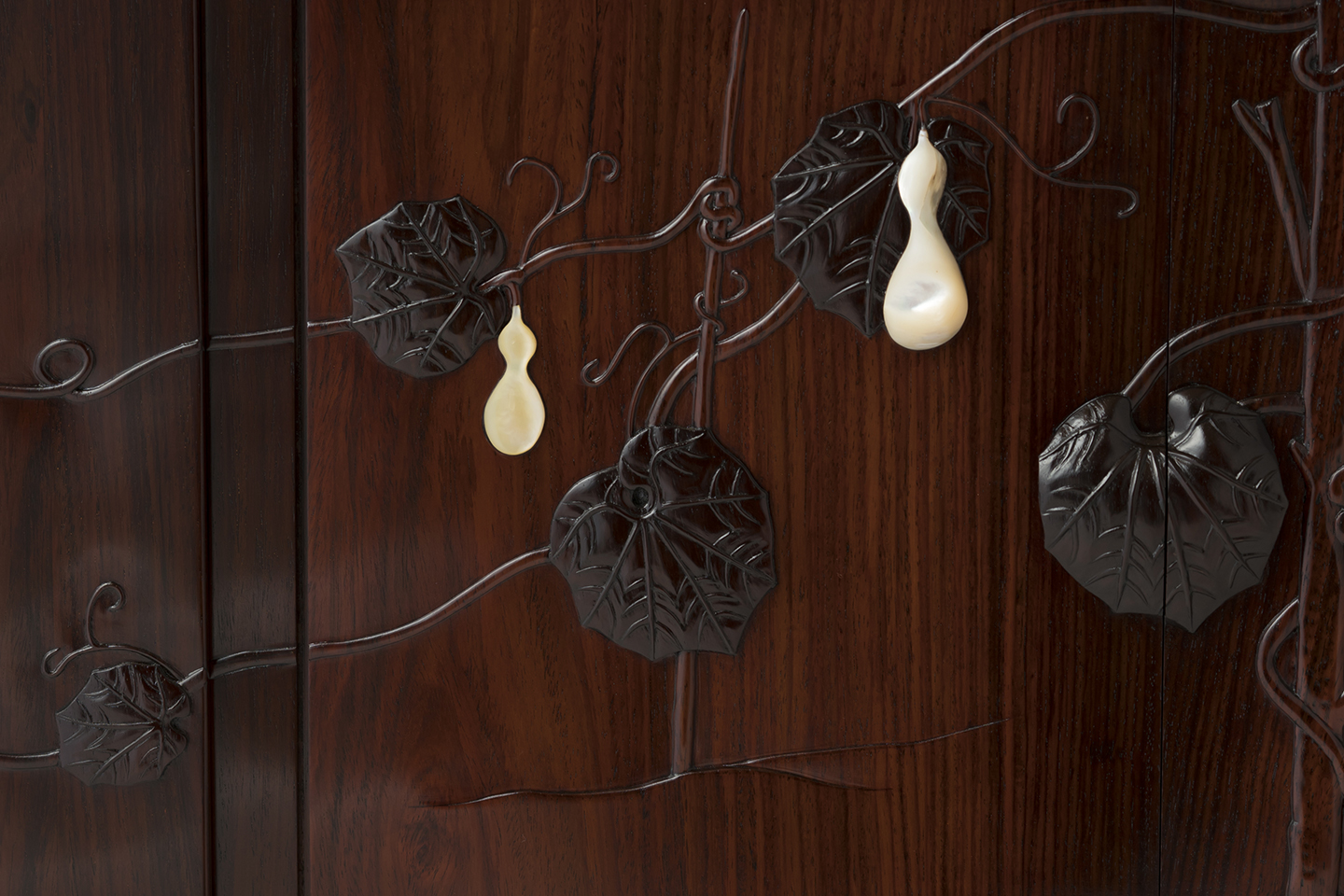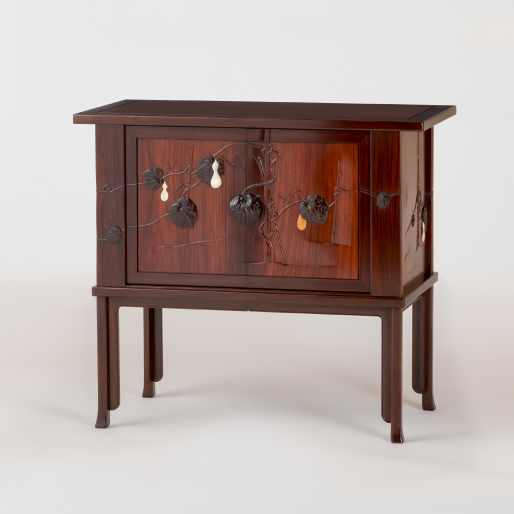 Product name :
Shitan Ryomenhori Hyotandana

(Red Sandalwood Double-Sided Rack with Gourd-Shaped Carvings)
Craftsman :
Nagasawa
Category :
CLASSIC
Type of wood :
Red Sandalwood
Size :
70×35×82cm
Product number :
1794
Price :
¥4,500,000 (excluding tax)

Please understand that all products are handmade and each of them has its own size and woody texture.
Contact
We can accept order to purchase and consultation for our products.
Custom-made orders for our products are available,
please feel free to contact us.