[ with Modern Art ]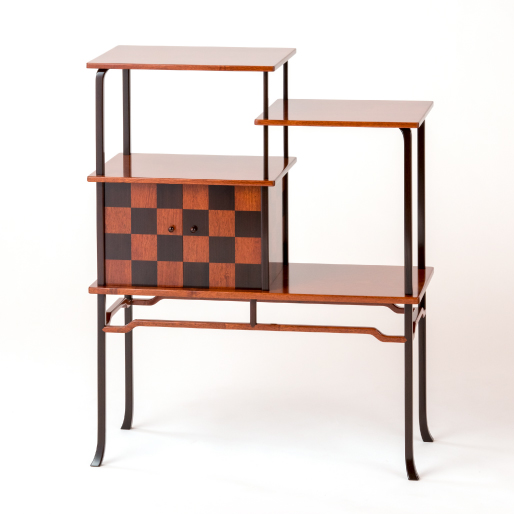 Product name :

Karin Shitan Ichimatsu Hirakichigaitana

(Red Sandalwood and Burmese Rosewood Staggered Shelves with Checkered Pattern Double-Door Cabinet)
Craftsman :
Hara
Category :
CONTEMPORARY
Type of wood :
Burmese Rosewood and Red Sandalwood
Size :
63×28×77cm
Product number :
1885
Price :
¥1,188,000 (excluding tax)

Please understand that all products are handmade and each of them has its own size and woody texture.
[ with Modern Art ]
It's a collaboration of the KYO-KARAKI and various modern art works.
Marvelous sense of unity was created by the co-existence of the unique KYO-KARAKI and modern art works.
The magnificent scenes as if they are stimulating and sublimating each others, are attracting those who looking at them.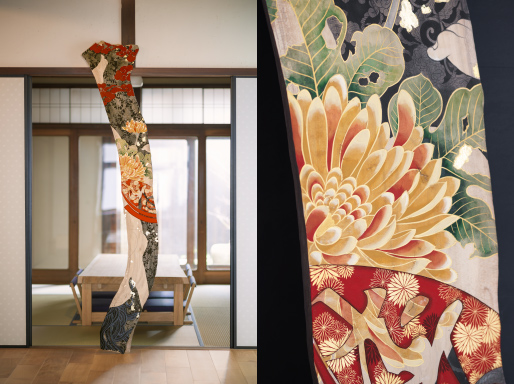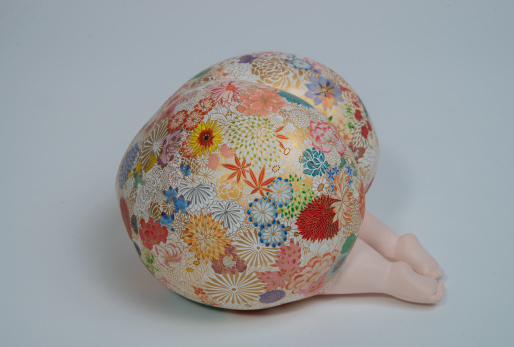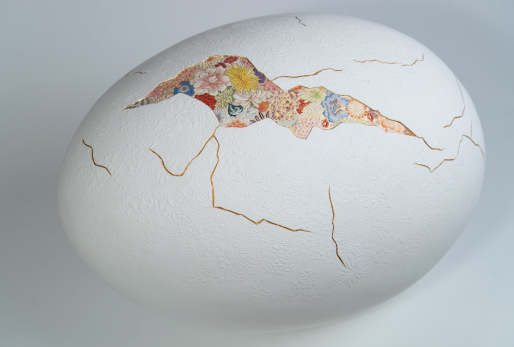 Collaboration Artist
---
Manami Kyuta
Buddism Painter, Contemporary Artist

【Personal History】

2003
Graduated Kyoto City Dohda Senior High School Of Arts

2005
She became a pupil at Buddhism painting atelier

2013
She became independent and established Erin koubou atelier in Kamigyo-ku, Kyoto

【Main exhibitions】
2017
Group Exhibition "62nd HYOBI Exhibition"(Kyoto,Japan)

2018
Solo Exhibition "Unknown Kyuta's World" at Kusakabe Gallery (Kyoto, Japan)

2018
Group exhibition BIWAKO BIENNALE 2018 (Shiga, Japan)

2019
Maison et Objet 2019 (Savoir-Faire des Takumi Project / Paris)

【Awards】
2018
Principal of NHK (Japan Broadcasting Association)Kyoto
Branch award, 4th Geibunkyo Exhibition

2018
Grand prize, 14th Oita Asian Sculpture Exhibition

【Web / SNS】
Instagram : @manami.kyuta
Contact
We can accept order to purchase and consultation for our products.
Custom-made orders for our products are available,
please feel free to contact us.